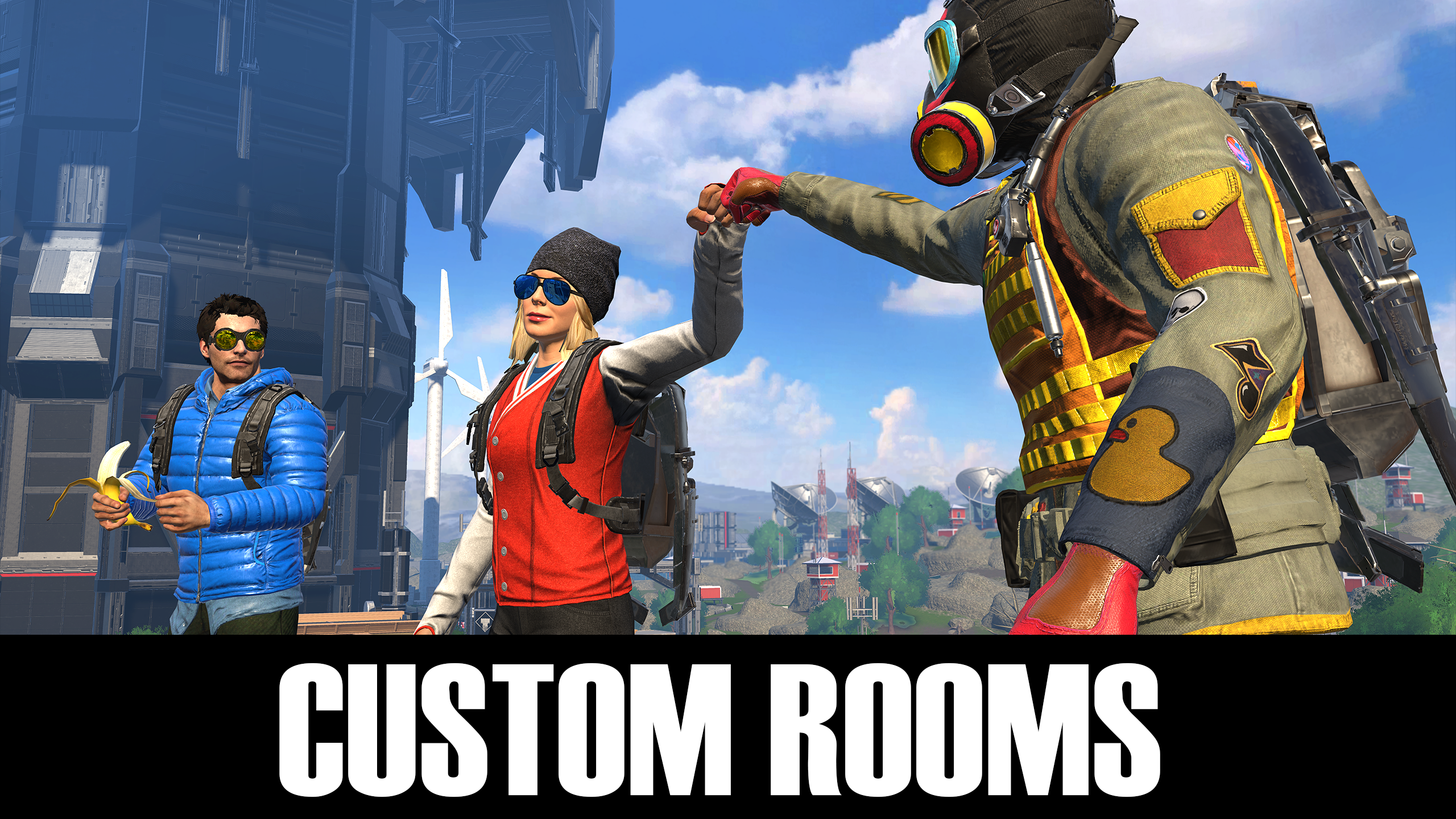 How To Join A Custom Room
Using the Friends List
Friends in an open room will display as 'IN CUSTOM ROOM' on your friends list. Click on those friends and select 'Join' to enter their room!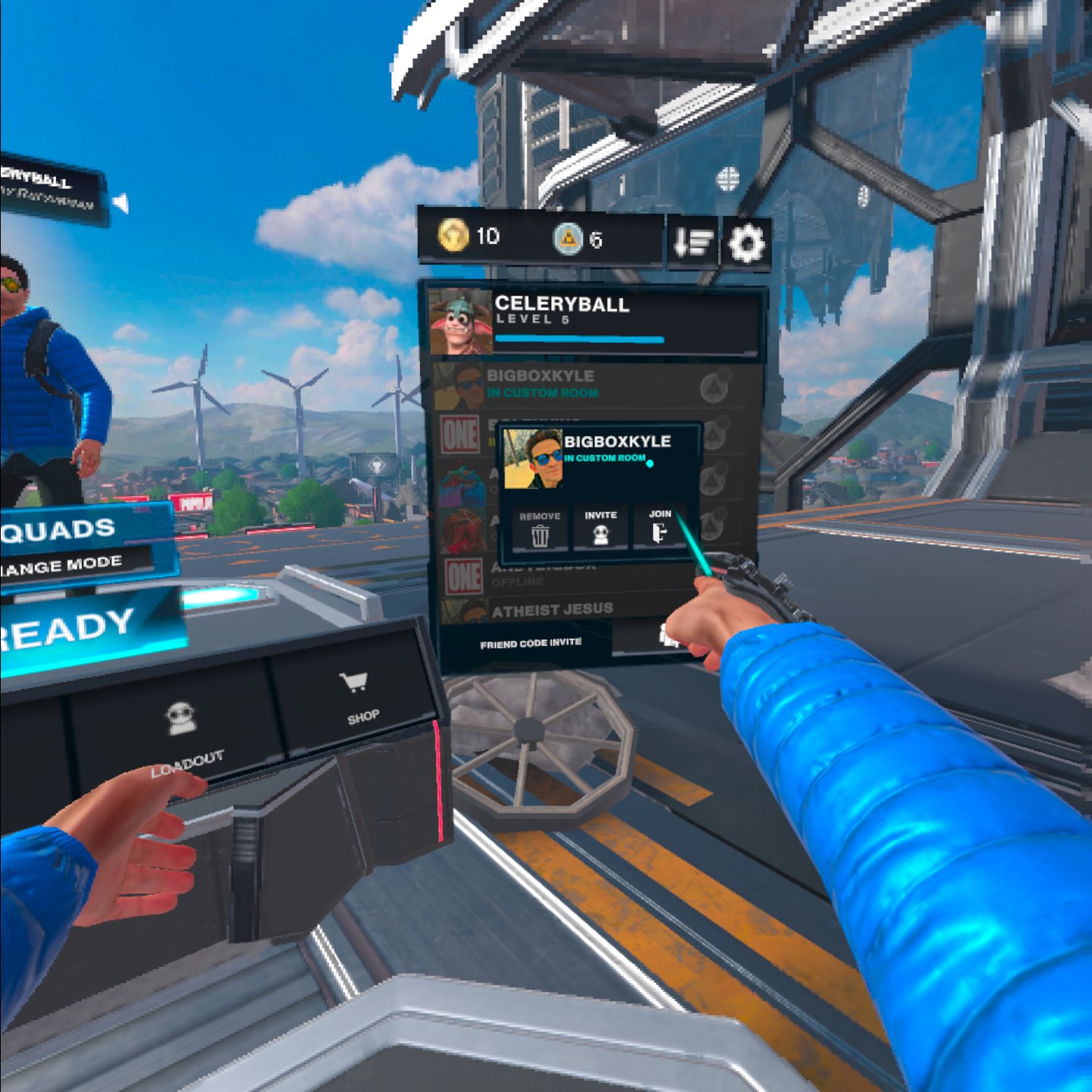 Using Room Codes
1 - Select 'Change Mode'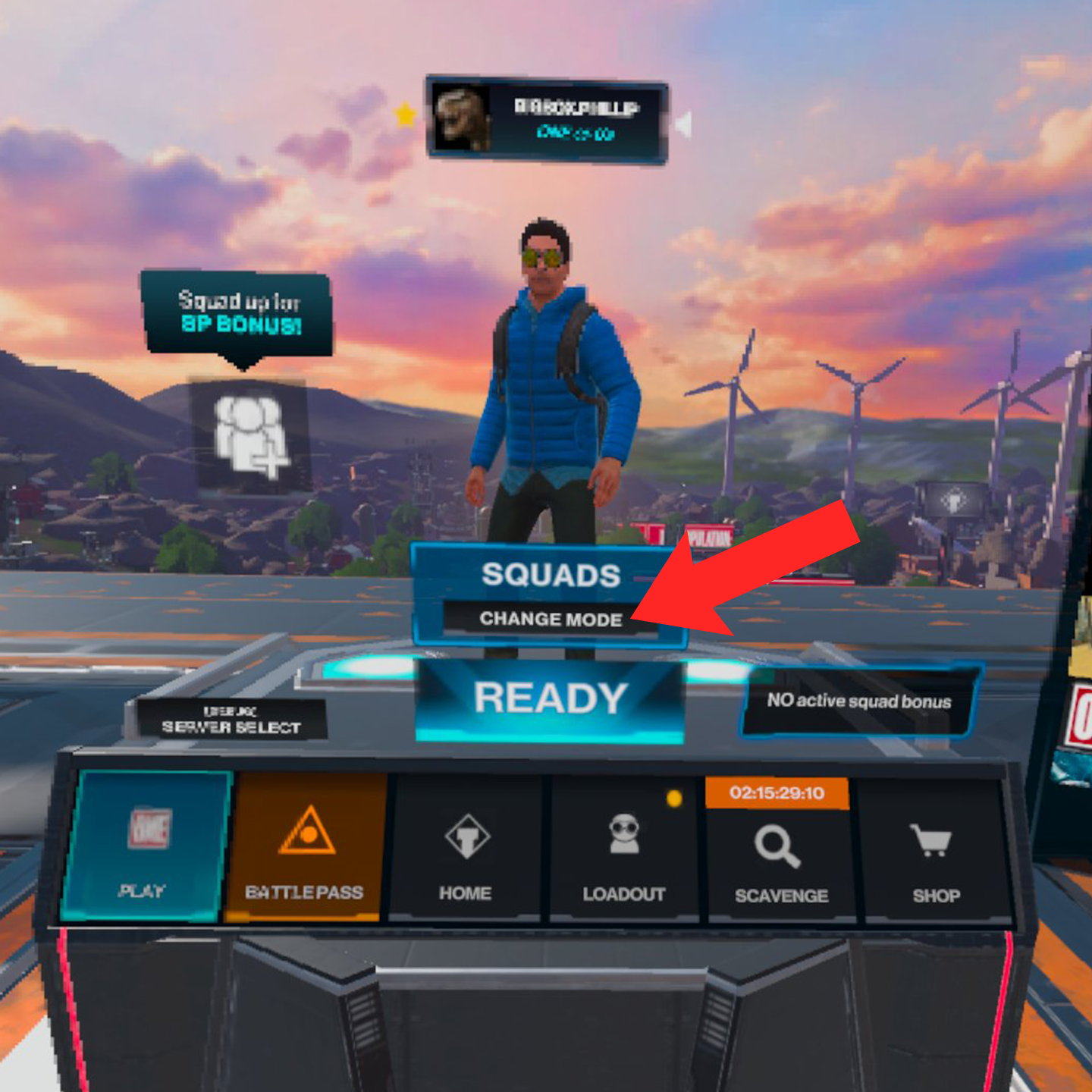 2 - Select the 'Custom Room Beta' mode.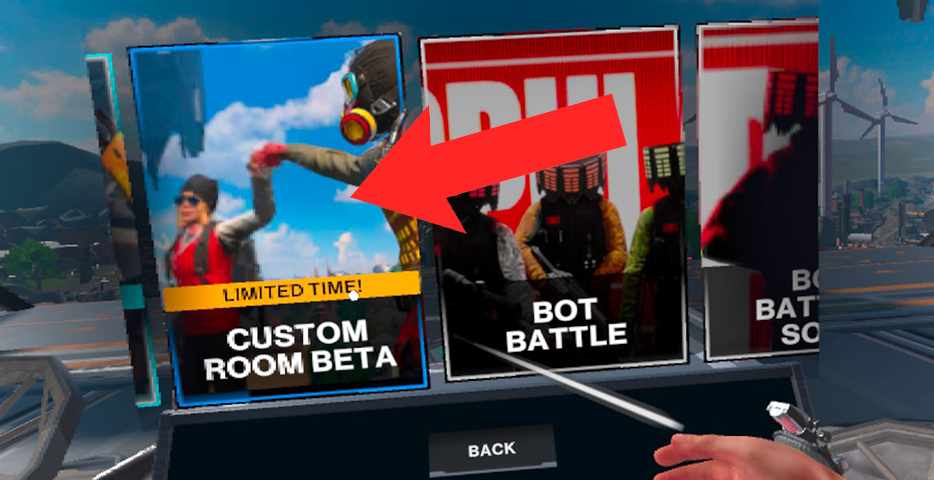 3 - Select 'Join' on the menu that appears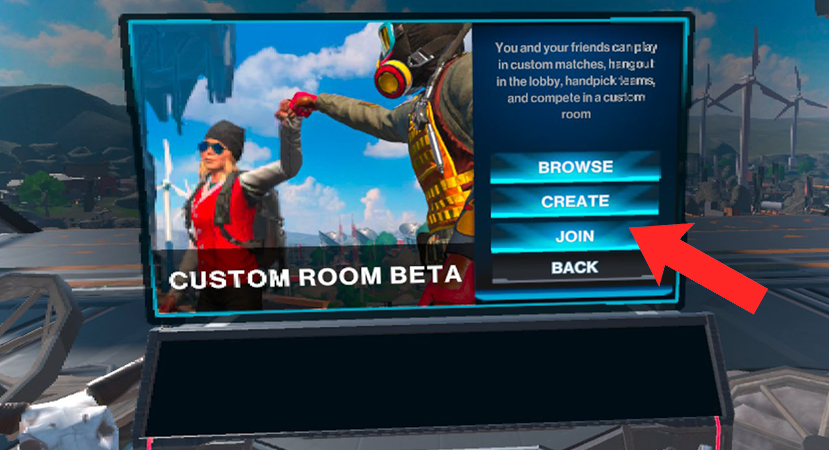 4 - Enter the code of the room you'd like to join.
Joining an ongoing game
If a game is already underway, you're still able to join as a spectator!
How to create a room
1 - Select the 'Custom Room Beta' mode, and choose 'Create' on the menu that appears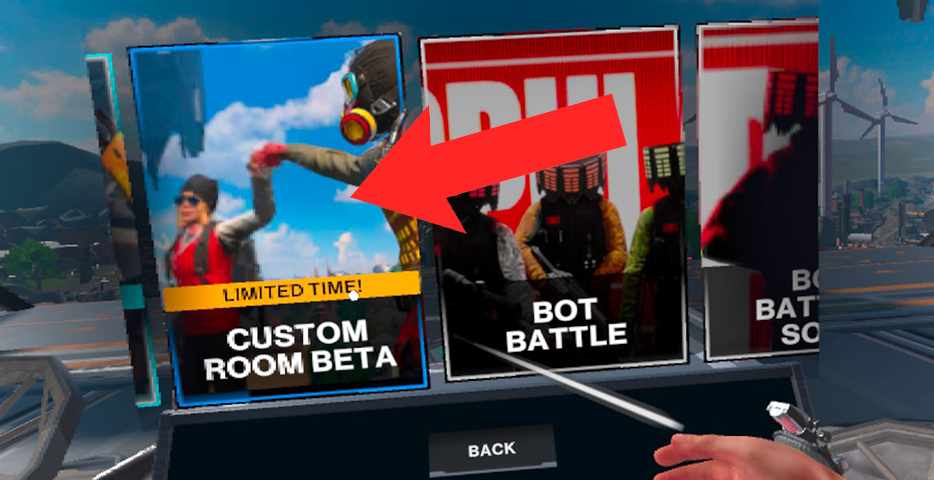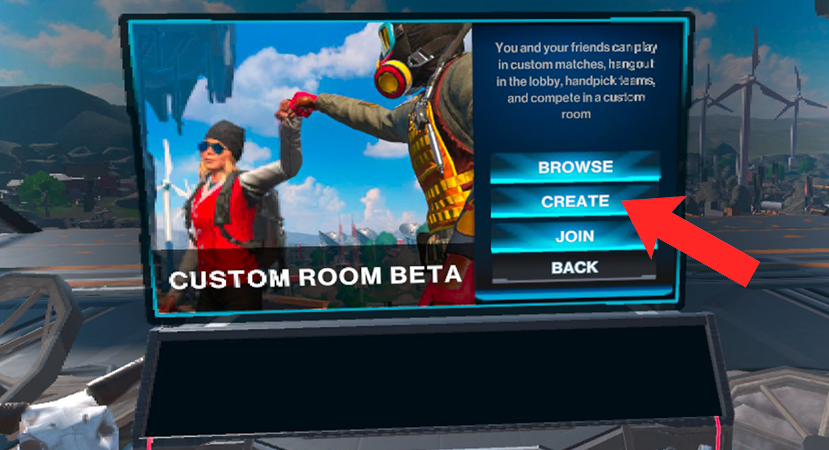 2 - Open the Battle Menu and select 'Room Settings'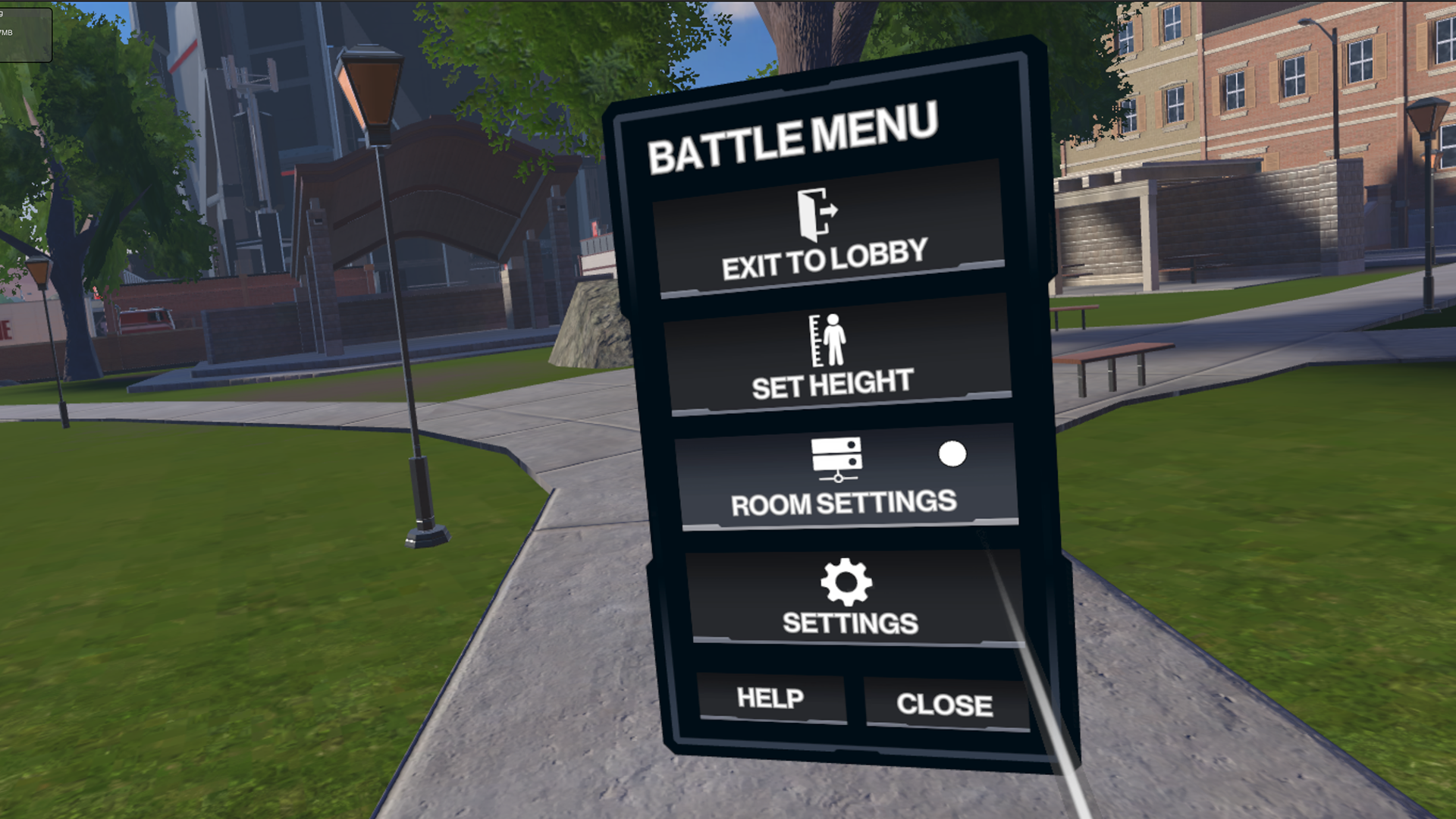 3 - Choose your room settings.
Whoever created the custom room is the Leader, and they're able to change the room settings.
Set your room to 'Open' or 'Closed.'
Open rooms can be joined by any of your friends, or friends of anyone in the room.

Closed rooms can only be joined by those you invite, or anyone with the Room Code in the bottom left. Feel free to share your room code with anyone you want!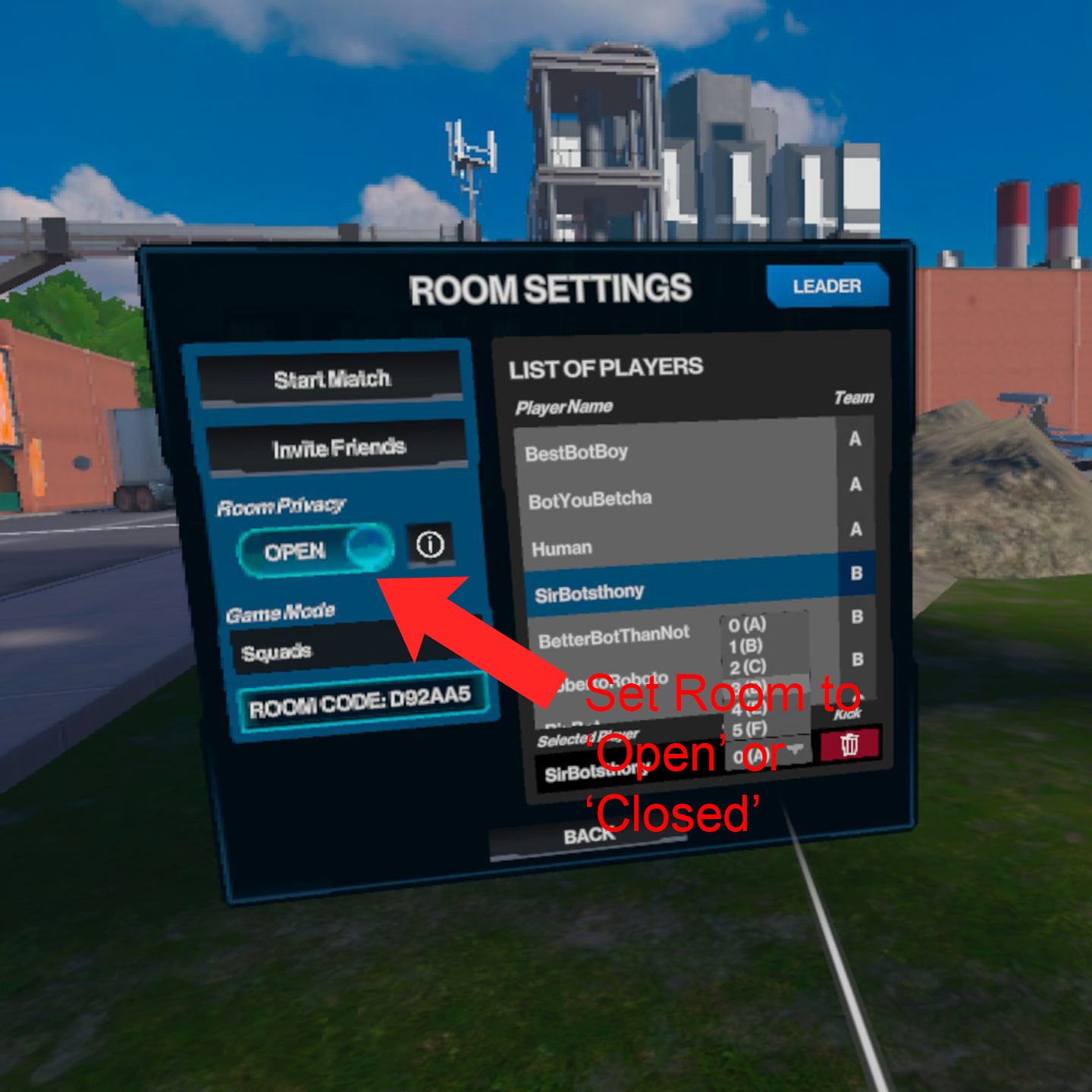 Invite players from your friends list or with a room code
You can invite other players directly from your friends list with the 'Invite Friends' button, or share the room code in the bottom left for anyone to manually join!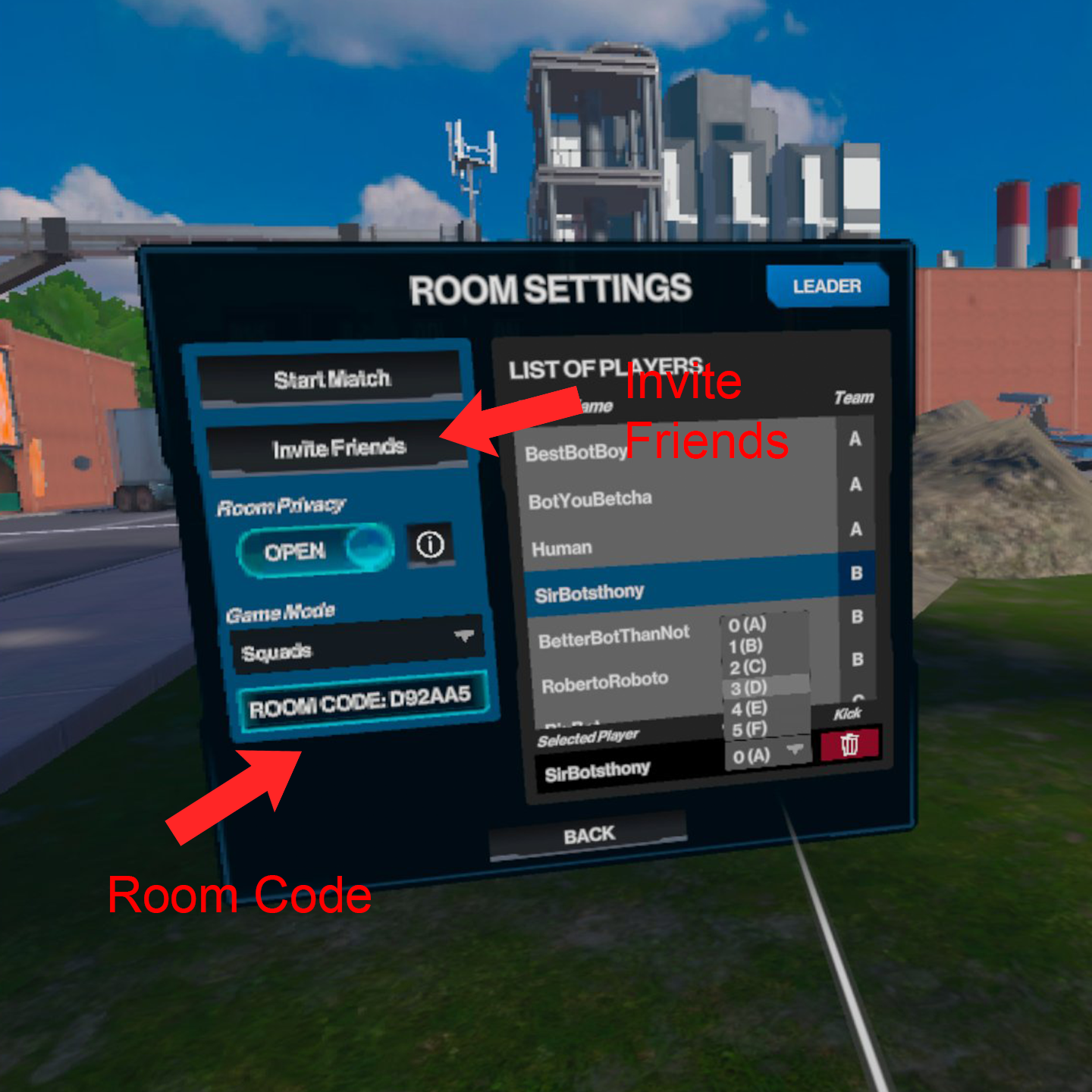 Organize teams
Set an individual player to a certain team by selecting the player on the list, and choosing their team at the bottom. You may also kick individual players using the red 'Kick' button in the bottom right.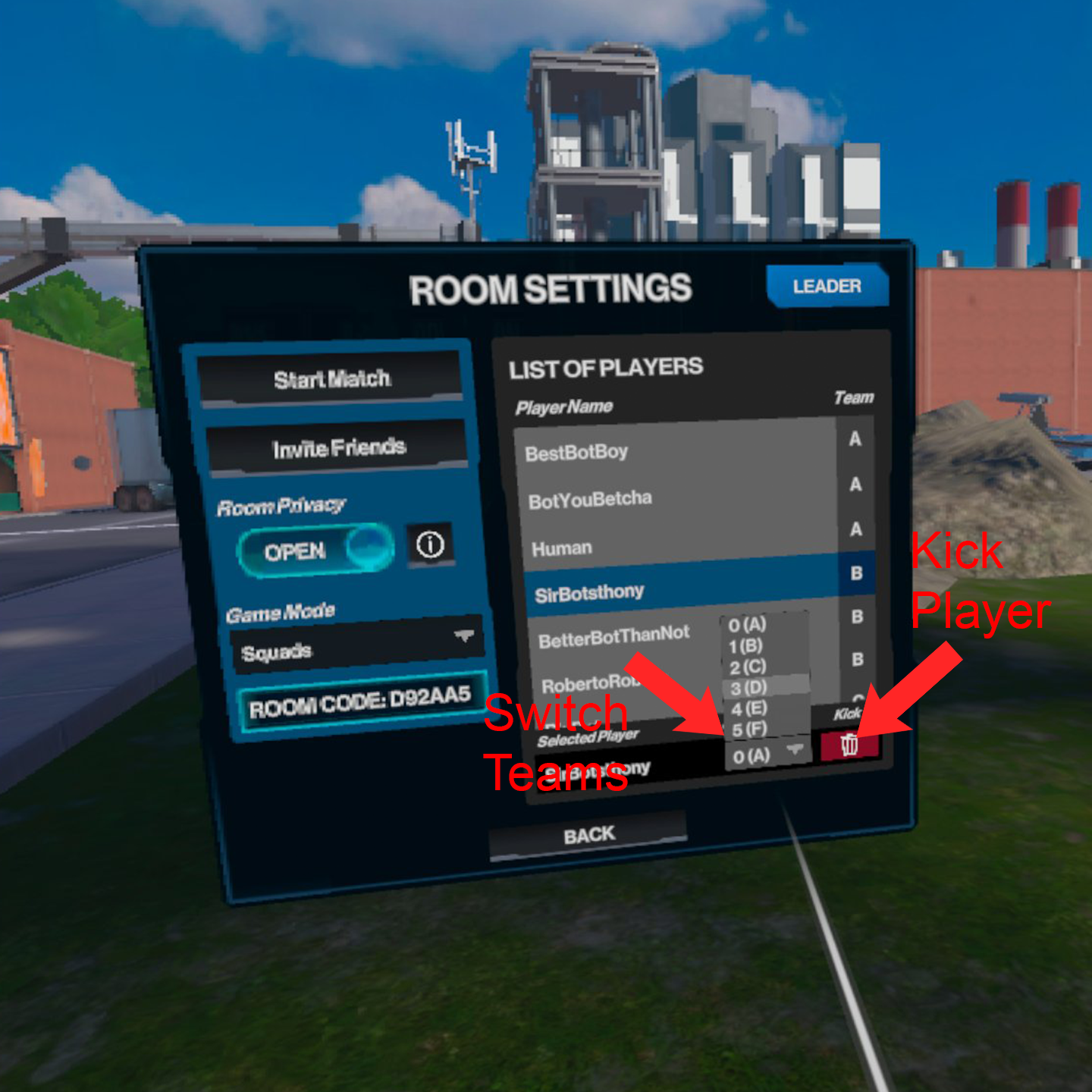 Choose your preferred Game Mode
For this Open Beta, the available modes are 'Squads' and 'War'.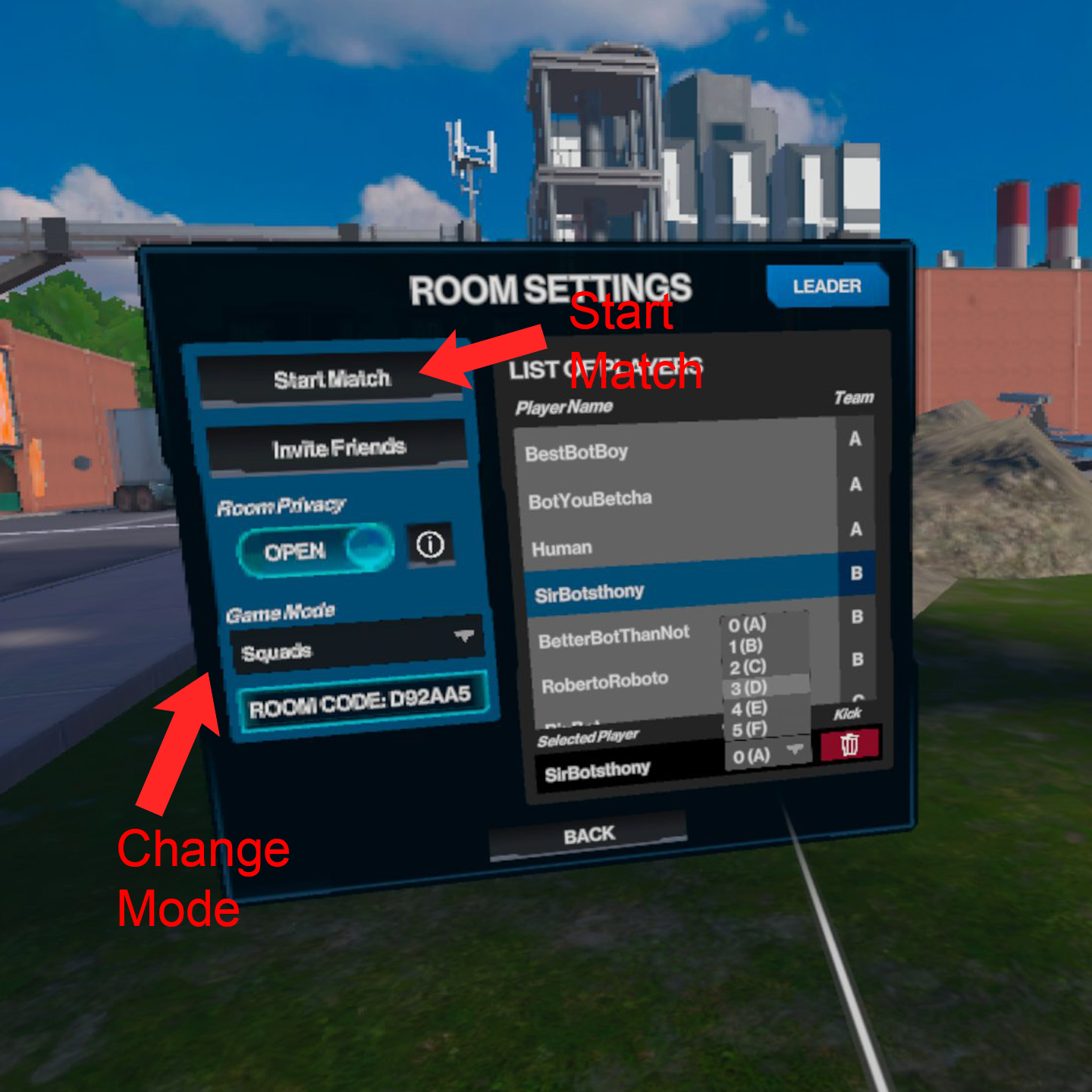 4 - Start the game using the 'Start Match' button in the upper left!